IAN TROUT
Pure Vegetable Kingdom
Work Images
Exhibition View Images
In Conversation: Ian Trout and Cameron Stallones (Sun Araw)
Oct. 7-30th, 2011
Opening Reception:
Oct. 7th, 7-10pm
WEEKEND is excited to present Pure Vegetable Kingdom, an exhibition of paintings, sculpture, and writings from Los Angeles-based artist Ian Trout. The exhibition includes paintings ranging from a monochrome field to works conceived from the figure's abstracted constituent parts. A small steel pipe sculpture functions somewhere between a ritual object and industrial detritus, and in conjunction with a series of collaborative diagrams, acts as a mapping of potential functions for the images.
Trout envisions his paintings as both portals and destinations that exist interdependently of one another, together creating a means by which the viewer may expand upon, or into, the work.
" ...The paintings are meant to operate as perceptual doorways with unbounded potential for unique experience. Most are made up of the beginning of a potentially infinite pattern. They are icons that are emptied out and await filling. Portals and receptacles at once."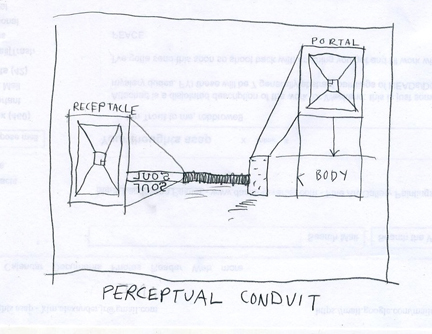 Diagram by Kim Alexander, 2011
Trout's work is grounded in an expanded relationship to the human figure, a relationship that can be described in its broadest sense as a physical, metaphysical, and conceptual rumination on the ways of contemplating Being, utilizing art as a vehicle for that process.
Ian Trout is a recent graduate of Claremont Graduate University. He has been included in various group exhibitions in Los Angeles and Southern California and most recently in BOOM: 2011 Southern California MFA Invitational Group Exhibition.