WEEKEND is excited to present Spectacular, an exhibition of sculptural works by Los Angeles based artist Jake Fowler. In the exhibition, Fowler utilizes a selection of common building materials to create rough yet subtly refined free standing and wall-based sculptural works that elicit both post-minimal elegance and a blue collar DIY aesthetic.
Fowler constructs works that reconfigure the "signage" of practical and imagined objects. By taking cues from such disparate sources as day laborer's camper trucks, suburban interior design and language, Fowler combines multiple surfaces and forms that ultimately reveal the confusing and revelatory experience of existing in a multiplicitous urban environment.
Fowler's works often reference his desire to make things useful, or at least for them to take on the appearance of usefulness. In so doing, he succeeds at revealing the complexity of the "things" we live with and around, and the limited definitions we often place on them.
Jake Fowler grew up in Wyoming and received his MFA from Claremont. His work has been included in various group exhibitions in and around Los Angeles and most recently in BOOM, 2011 Southern California MFA Group Exhibition.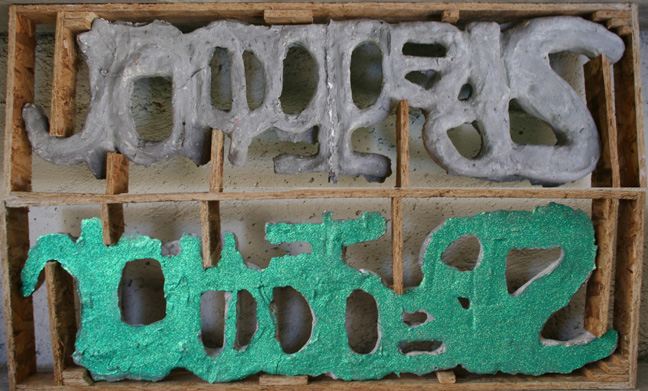 JAKE FOWLER:
SPECTACULAR
April 6th - April 29th, 2012